Well, China is officially a no-go. But I'm actually okay with that I think, because I was really kind of getting worn out by all the unknowns. It looks like I will for sure be heading to Los Banos in November, which is still very, very exciting! It also gives me a little bit more time to prepare for what is coming.
I also will continue to gain college credits, so I will only have two semesters left instead of three, plus, I will be getting training in my field. So it all works out!
Here's a map for those of you who have no idea where Los Banos is (just click on it and it will clear up):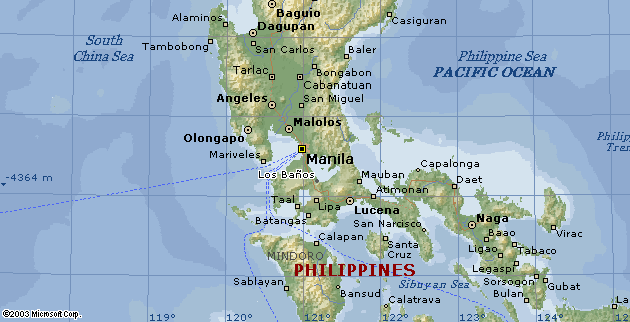 I am going to be meeting with an adviser in the Study Abroad office soon, and begin my plans for the departure in the fall. Very excited! The Philippines are going to be a blast, and I have already met some of the students in the University there that were at MSU last semester, and I have some groundwork already laid for me by the three guys who have just recently left for the summer semester there. I am hoping to get there a couple of weeks early so that I can get acclimated and spend some time with the other MSU students before they leave. I am also still hoping to find at least one other student to go with me in the fall.
So please be praying for that. I'm sure God knows what He's doing, so I will continue to trust and follow His leading. Have a great weekend!